Rally Authorisation News Bulletin
A message from the Rally Chair, Charlie Cribbes:
Hello Everyone, 
Due to us not being able to hold our Annual Conference this year, I have put together this news bulletin to help keep you all up to date. 
Firstly, let me say that if you have had to cancel your event due to the Covid-19 epidemic, my heart-felt condolences go out to you all knowing all the hard work that goes into organising an event. With this in mind, please email me stating that your event has been cancelled and we will carry forward your fee to cover next year's event. 
We are in the process of updating the Code of Practice and this will include a revised Fire Risk Assessment section, a section on Operating Helicopters and Drones at an event and some guidance on Anti-Terrorism measures.  
We are making progress with putting the Code of Practice and Purple Guide on the website. These will be accessed using the same login process as the disc checker. Other useful information will be included as well.
Contained in this bulletin is an outline of a new qualification for Rally Monitors, an update on coal and an outline of a new insurance scheme which your event could substantially benefit from. Although a proposal has not yet been established, we would still welcome your feedback; namely whether or not you would be interested in this potential new scheme.
Regards, Charlie.
Training Workshops for Rally Monitors and Rally Organisers
We are delighted to be able to offer the following workshop which will be of significant benefit to both the NTET Rally Monitors and Authorised Rally Organisers alike.  
A two-day training workshop would be set up as follows:  
Rally Monitors Topics 
Day 1:
This module would benefit NTET Monitors, Rally Organisers and SHE Officers, to ensure all parties are working on an even playing field and know each other's expectations.
Briefing on NTET Codes of Practice, which is what the Monitors measure compliance by and rallies should work towards adopting within their events
Customer Service
Conflict Avoidance
British Values
Rally Organisers, SHE Officers and Rally Monitors – Optional.
Day 2:
NB: Day 2 is only available after attending Day 1
Event Legislation
Local Authority Requirements
Event Awareness
SHE Awareness of Safety, Health and Environmental issues and requirements, including risk assessment content, traffic movement, COSHH, special land conditions and DOE/DEFRA requirements.
"H.O.T." anti-terrorism protocol: "See it – Say it – Sort it", including Prevent and Safeguarding / Security and approaches.
Both days would entail completing a workbook to check understanding which will be internally verified by the NTET.
An NTET Certificate will be issued upon completion to delegates once marking and verification is completed.  
Further information will become available once the training is signed off by the NTET Executive Committee. 
COAL
On 21st February the UK Government announced the actions it is taking to cut pollution caused by household burning of coal and wood; see:
https://www.gov.uk/government/news/government-takes-action-to-cut-pollution-from-household-burning
On the same day the UK Government also published its 'Response to the Responses' it received when the proposals were first announced in 2019; for details see
https://www.gov.uk/government/consultations/air-quality-using-cleaner-fuels-for-domestic-burning/outcome/summary-of-responses-and-government-response
What needs to be understood about the announcement and DEFRA's response.
DEFRA appears to have said nothing that is different to when we were in direct discussion with them; the rules are meant to apply only to domestic coal burn.
The last paragraph of the response, Section 13.2. Coal, says:
"Some parties have highlighted their concerns about the impact of our proposals on the heritage rail sector. Since the consultation, some have asked for heritage railways to be exempt from the proposed requirements. The government fully understands the importance of our nation's heritage industry sectors that use coal as a source of fuel. As set out in the consultation, the proposals relate to fuels used for the purpose of domestic combustion, and will not apply to other uses such as for heritage railways. An exemption is not required for this use to continue."
Of course, there will be various interpretations of this particular statement and despite requiring some clarification, what is read here sounds like good news for the heritage coal burning community.  However, the NTET considers that this may only be for the short term.  There will be other considerations that the Government will be forced to make, especially about what happens after 2023 when the impact of these new rules will be starting to be felt by the UK Coal Industry.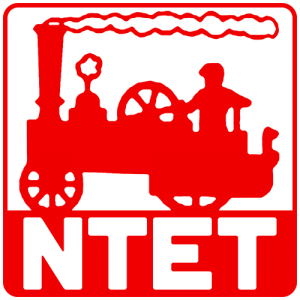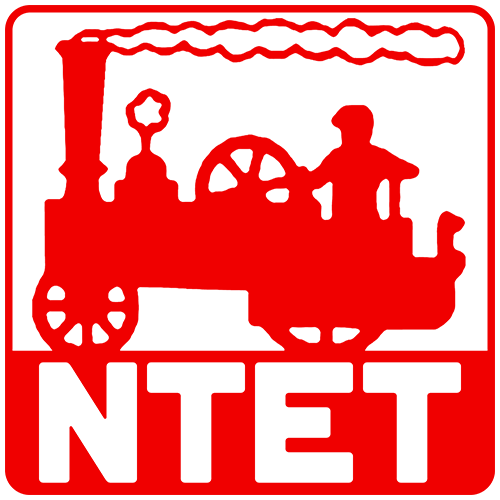 Therefore, there is still very much to do and on many fronts, in particular we shall continue to plan how we should deal with the unintended consequences of the rulings.
We will work with our Heritage Fuels Alliance partners, which includes the suppliers, and concentrate on sourcing supplies of suitable, and economically viable coal.
We will press government for clarification about how and from where we can expect to procure suitable 'heritage burn' coal, in the future and in the meanwhile, as ordinary members of the public, buying coal for their traction engines.  We are considering the feasibility of the NTET becoming an appointed agent of an established supplier in order to ensure that engine owners can legitimately purchase coal for heritage burn.
We will endeavour to sensibly and sensitively educate the public to minimise overreaction to coal burning traction engines.
We will continue to advise the engine owning and crewing fraternity that the public's perception of the impact made on the environment by coal burning traction engines, as little as it might arguably be, depends in a large part on the way they are fired, steamed and generally managed.
What the government is telling us is a reality, we should not shy away from the facts.  However, the so-called 'unintended consequences' of government policy need to be addressed in a positive but considered manner.
A particular challenge that faces us right now, apart from that of encouraging and demonstrating cleaner burning, is to demonstrate by way of visual aids at events and social media that road steam is not the cause of the problem, and that we are an environmentally conscious fraternity.
John Durling, the NTET's representative to the FBHVC, has enlisted their help in researching information that can be used in campaigns aimed at providing the public with reassurances about the burning of coal for heritage purposes.
Heritage Fuels Alliance
At about the same time as the HRA were meeting government officials, on 4th March, James Hervey-Bathurst (Chair of HFA) received a reply to his email sent to Bridget Allison, the head of the DEFRA team responsible for the introduction of the new laws banning the domestic burning of bituminous coal and wet wood. 
In his email to Bridget Allison, James sought a response to the HFA's interpretation of item 31.2 in the supporting responses.  In particular he expressed our concerns, once again, about the unintended demise of the UK Coal Industry.
Another point raised was clarification on which fuels were NOT going to be included in the Bituminous Coal ban; as Fos-Y-Fran, and other similar coals, in or out?
Bridget Allison says in her reply to James Hervey-Bathurst:
"I note your concerns about sourcing coal for heritage use after domestic consumption ceases in 2023 and your request for acceptance on anthracite and welsh steam coal as a continued fuel source.  I would like to reiterate that the policy is about phasing out the sale of bituminous house coal only.  Therefore the fuels that you refer to, which are classified as low smoke fuels under the smoke control area requirements of the Clean Air Act 1993, are not impacted. 
There are no plans under these proposed policies to phase out the use of these fuels and they would continue to be available to burn by the heritage sector"
Notably, there is no mention in her reply about continued 'heritage burning' of bituminous coal, only the banning of household burning; and therefore to my mind it is not a complete answer I'm afraid.  It is a fact that not all steam raising plant, by design (or their attendants by nature) will successfully burn low smoke fuels such as Fos-Y-Fran.
Heritage Railway Association
On Tuesday 4th March Steve Oates, Chief Executive of the Heritage Railway Association, met two senior ministers in the Departments of Environment and Tourism.  Steve was accompanied by Kevin Hollinrake MP, who facilitated the meeting (he has NYMR in his constituency), Chair of the APPGHR Liz Saville-Roberts MP (who has six heritage railways in her North Wales constituency), Lord Faulkner, plus senior personnel from DEFRA, BEIS, and DCMS. 
The NTET and the HRA jointly founded the Heritage Fuels Alliance (HFA) which now includes representatives from the major 'heritage' coal burning sector and also from representatives of 'heritage' organisations based on other types of fossil fuel, such as the Federation of British Historic Vehicle Clubs.
Later, on 4th March, Steve Oates reported via the HRA's Facebook pages:
"Some useful (and encouraging) outcomes … There's no desire in government to end heritage steam. The value of heritage railways – and other heritage steam – to the UK visitor economy and to local, largely rural, economies is recognised and there's now a better understanding of the challenges, costs and issues we face over coal supplies. Interestingly, there's also no policy in place to stop coal mining in England.
More meetings to be set-up, potentially with senior ministers in BEIS and NHCLG, and with the Welsh Assembly.  Still much to do but moving in the right direction …"
Conclusion
The HFA members have decided not to push for a de-facto definition of who is within or without of the heritage coal burning community.  In his email to Bridget Allison, James referred to 'All those burning coal for heritage purposes'.  This phrase was not rebuffed.
The task now, as ever, is to keep pressing government on the costs and implication of the unintended consequences of the new laws.  Steve Oates reckons he detected some 'give' in the conversations he had on the 4th.  We will continue to press those points home.
Research into cost reduction of Event Insurance for Authorised Events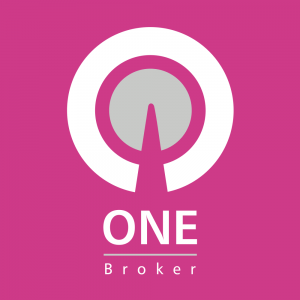 On February 7th 2020, David Smith and Charlie Cribbes met with Adele Rand and Ian Stone, both from One Broker, to discuss the feasibility of the NTET purchasing an event organisers insurance policy which it could then deploy as part of the Authorised Events package.  It is reckoned by One Broker that useful reductions in costs could be achieved by using a bulk buying type of policy.
It was agreed that research should be undertaken to gauge the insurance requirements of a sample of events.  One Broker would then supply potential insurers with the results of the research.  We were promised feedback that was to have been provided at the Rally Organisers Conference. 
We will keep you posted.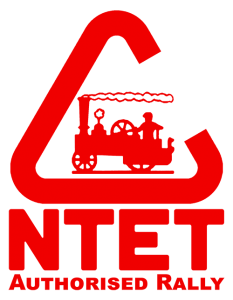 The NTET's Authorisation Scheme – providing all-round protection
It only leaves for us to send you all our very best wishes and good health for 2020, and hopefully we shall be Full Steam Ahead again in 2021.