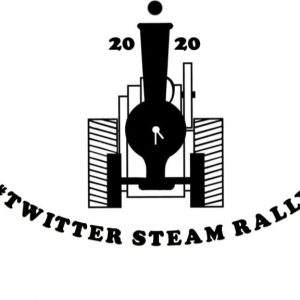 As the Coronavirus situation continues, so many of our regular steam and vintage events have sadly been forced to cancel.
Charlotte Coulls, Steam Apprentice Club member and youngest daughter of the NTET's previous Chairman, Anthony, came up with the idea of a virtual steam rally, initially on Twitter, along the lines of the TwitterModelTrainShow last month.
Not everyone is on Twitter, so a group was created on Facebook to allow more people to share their engines and vintage kit large and small on Saturday 9th May. The page can be found
here
! There are already over 7000 members in the group! 
Bring your own beer, chips and doughnuts and we shall enjoy our wonderful hobby across the world in our gardens, yards, fields and sheds!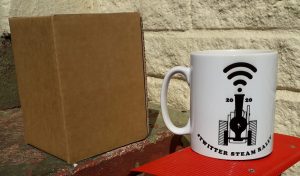 As an additional bonus, you can remember and celebrate this event by purchasing the #TwitterSteamRally MUG! Costing £7.50, which includes Postage and Packaging. These can be ordered via PayPal, and please remember to include your address, to twittersteamrally@gmail.com or if preferred, via bank transfer to Account 30582868, sort code 772011. All profits are being donated to charity.
You can even purchase a rally plaque, found
HERE
on eBay. 
This is an NTET Authorised Event! and we are looking forward to this very much!