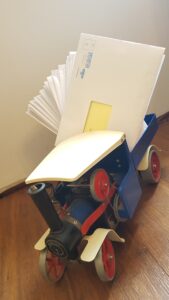 We are aware that membership packs are taking longer than usual to arrive given the pressures Royal Mail are under with increasing levels of post and dealing with the pandemic. A postal test was had in December where-by 10 committee members were sent Christmas cards (2nd Class) from the membership secretary on the 9th, and only one received their card within the 3 working day time-frame that Royal Mail advertise… some of the others did not receive theirs until 24th December.
Please be patient – but do contact us if there has been significant time from joining or renewing, and we shall endeavour to re-send your pack / renewal letter. You can email the membership secretary via membership@ntet.co.uk 
We would like to encourage as many members as possible to provide their email addresses which will enable us to email you a facsimile of the join / renewal letter. The new membership management system allows you to create a login account so that you can update your personal information. If you require a login account, please visit this page.