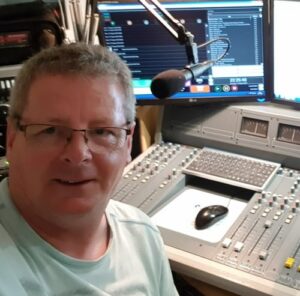 Following the decision to cancel this year's Great Dorset Steam Fair for the second consecutive year due to the ongoing uncertainty of the Coronavirus pandemic, we are pleased to confirm that the show's own radio station, Steam Fair FM, will once again be making a special online broadcast over what would have been this year's show dates, 26th – 30th August ( including the bank holiday weekend.)
The National Traction Engine Trust (NTET) has confirmed its support for the broadcast, in a special partnership with the show, and the station's operators Event Radio Associates. NTET Chairman Rob Wing and President Andrew Semple will be presenting a number of discussions during the five day broadcast.
Many of the station's regular advertisers are also supporting the broadcast, and three companies have agreed to be main sponsors – Craftmaster Paints, Northover Energy, and Westons Cider.
This year's broadcast will contain even more archive material, showcasing the "best of the Great Dorset Steam Fair" from over the years, together with current updates from GDSF's managing director Martin Oliver.
Station director Patrick Heeley says:
"Last year's broadcast drew a fantastic response, with many listeners organising their own garden parties, and letting the cider flow to the sounds and smells of the Great Dorset! Once again, we're aiming to make this broadcast sound as close as possible to that of a normal show year, with elements of live and automated programming, 24 hours a day, and an opportunity for listener "shout outs" at key times. This year, we'll be inviting listeners to send in their own audio messages and memories, and providing a special phone line for those who prefer to phone them in."
Martin Oliver will be setting the questions for a daily competition, with tickets and camping passes for the 2022 show up for grabs, worth more than £4,000 over the 5 days!
Jon Robson, the station's popular breakfast presenter, will be hosting the first live session each day from 8-11am, and amongst the vintage hits played will be a liberal sprinkling of Dorset favourites Dr Busker and the Wurzels. This year's feature artists, celebrating the Best of British Rock, will be The Who – with a track played every hour.
All the relevant information on how to receive the station online with various "smart" devices and through the Tune In app, Alexa etc will be published soon on the station's dedicated website at
www.steamfairfm.com
as well as the Great Dorset website, and through Facebook.