30th Birthday Celebrations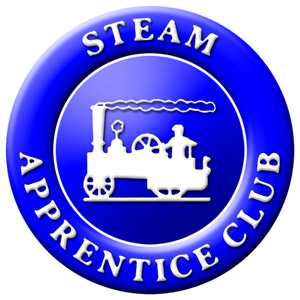 1979 - 2009
2009 was the Steam Apprentice Club's 30th Birthday, and to celebrate we organised our biggest and best driving weekend ever!

With the aid of the Bedford Steam Engine Preservation Society apprentices were invited to attend a driving weekend at Old Warden Park in Bedfordshire over the weekend of the 27th and 28th June.

As usual we had many steam engines to have a go on and plenty of opportunity to learn new skills!

As well as the engines, we put on some talks on boiler design and operation, and there were stands and stalls and a few quizzes and cometitions too!

Congratulations to Joe Davies and Abigail Warren for winning the Wordsearch and Guess The Engine Competitions!
Anniversary Magazine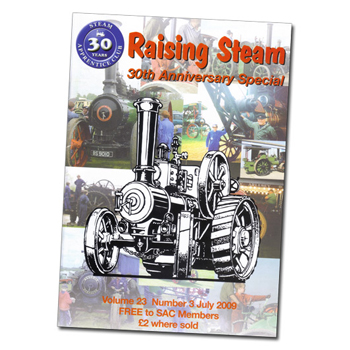 To mark the 30th birthday we produced a special edition of Raising Steam featuring stories and articles from previous apprentices and some of the original committe members.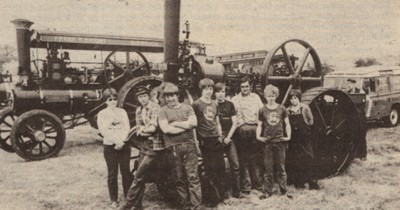 Several early apprentices at Rempstone Rally in 1983.
Photo Competition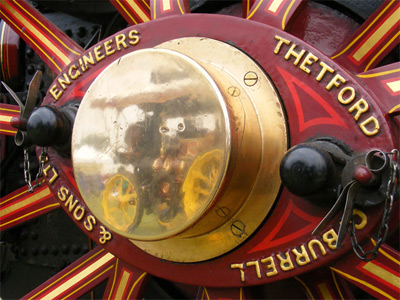 This year at the Bedford driving day we ran a photo competition for photos taken by apprentices during the weekend. We had 14 top-quality entries and the judging was close!

The first prize was won by Richard Warren, who won a day's steaming on a Foden steam wagon, and second place went to Ollie Hooper, who won a family day pass to the Bedfordshire Steam and Country Fayre.

To the right is Richard Warren's winning entry. All the entries can be found in the bedford photographic competition album here.


Special Edition Mamod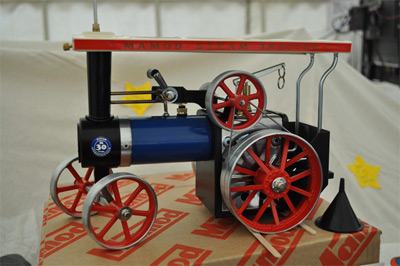 To mark the 30th birthday we've teamed up with mamod to produce a special limited edition blue version of the mamod traction engine.

If you're intersted in buying one you can contact our Vice-Chair, Elaine Massey, here.

The photo is of the first of the limited edition mamods, which was raffled during the anniversary weekend.




Highlights of the Weekend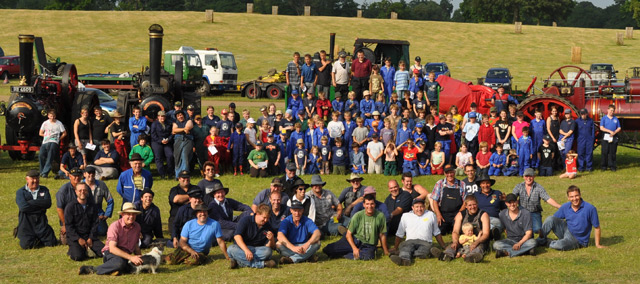 Click the picture to see a full size version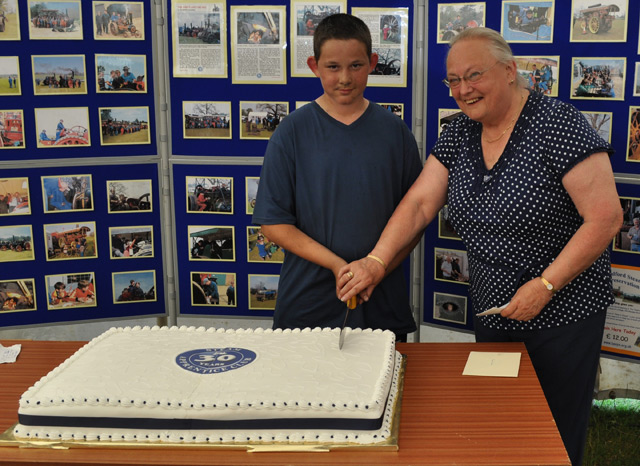 The 30th Birthday Cake being cut
We hope everyone who came enjoyed themselves, if you have any photos you'd like to send in you can e-mail them to the webmaster at
sac.webmaster@ntet.co.uk
or upload them
here