Join The Club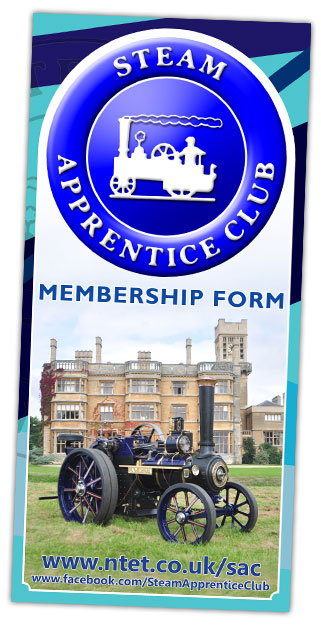 As a member of the Steam Apprentice Club you will get:

Quarterly magazine - Raising Steam.
Membership Card - Free Entry into most NTET authorised rallies.
Free copy of the NTET rally list each spring.
Special discounted offers.
Take advantage of Driving Days and the NTET driving course.
Special insurance considerations in connection with Road Steam.


Membership Cost:

Our current membership subscription is £15.00 and runs to the
nearest quarter.


We also have various combined family memberships available.





Click Here

to visit the NTET website to join or renew.




Membership and Renewals
If you have any queries with renewals, a change of address, or any issue regarding your membership of the SAC you can contact the NTET membership secretary, at membership@ntet.co.uk