Welcome to the NTET's Archive Steam Rally 2020, created during the Covid-19 Coronavirus pandemic, where our Members have shared and reflected on memories of bygone events, whilst being unable to attend the usual rallies.
Photo Credit and Copyright remains with the respected members.
Roderick Kerry
The Fodens were taken in the 1960s, and the Jack Russell engine driver about 10 years ago.
Ian Corfield
This is Rempstone Rally back in 1965. Ian suspects he is the 7 year old in the bottom right of the picture… 29 years later he purchased a steamroller which he still owns today.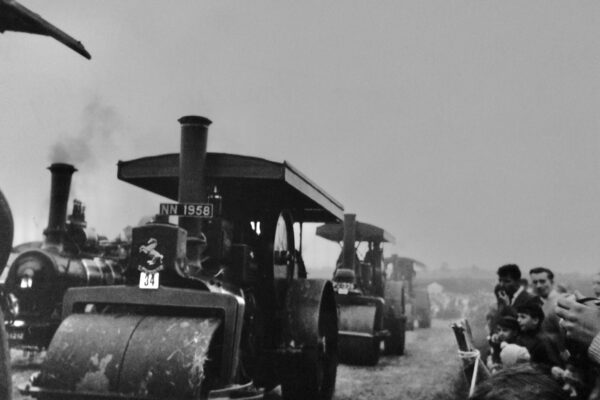 Bob Siddall
Hykeham Rally 28 May 1960
Colin Melvyn Harris
Market Bosworth Rally c.1964 and 1968.
Fiery-Elias-with-Teddy-Boston-at-the-controls-and-Rev.-Awdry-steering.
Ransomes-Sims-Jeffreys-42035.
The-congregation-at-the-Sunday-Service-at-Market-Bosworth-in-1968.
pair-of-McLarens-at-Market-Bosworth-in-1968.-127-on-the-left-and-Captain-Scott-on-the-right.
Bob Siddall
Skegness Rally 19 June 1960
Phillip Steer
Horsham Rally, 1973
Bob Siddall
Rempstone Rally, 16 July 1960
Aveling & Porter 2018 of 1884
Aveling & Porter 14162 of 1933
Fowler Single 1213 of 1871