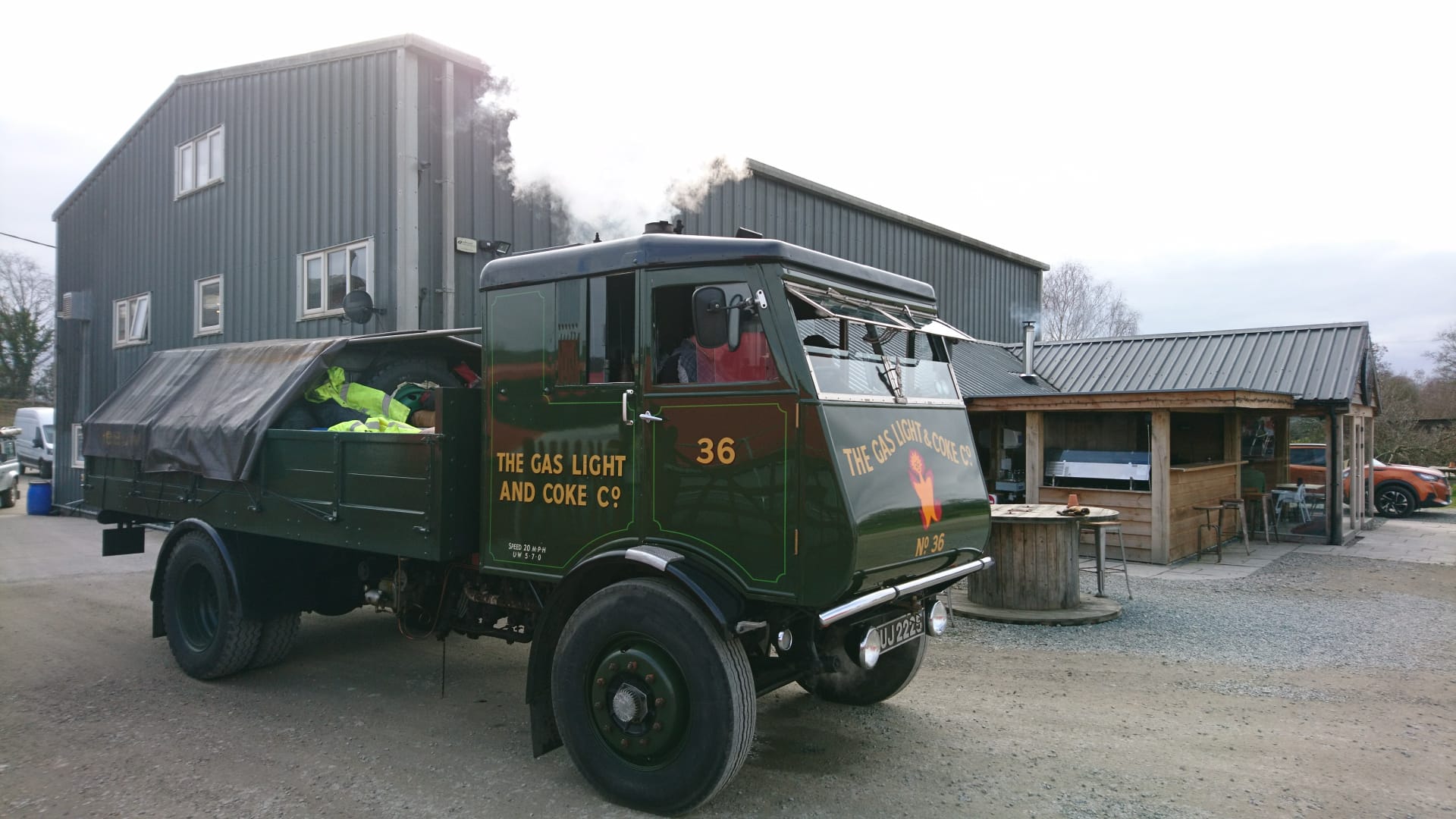 Following on from the reports two weeks' ago regarding the various trials of the latest iteration of Wildfire, a further couple of trials were conducted on the weekend of 25th February, utilising the same Foden and Sentinel. The purpose of these trials was to extend the distance and challenge of the selected routes to test the product further, following the promising results from the first runs.
The Sentinel S4 was steamed on the Saturday and took part in a 40 mile run into parts of Wales and Shropshire on a very hilly route at times, which also included a section of dual carriageway running. The Sentinel ran on a mix of two different sizes of ovoid, which seemed to significantly help address the "drumming/humming" noise experienced in the first trial, and typically associated with a hole in the fire. It was felt by the fireman that this allowed for a thinner fire to be ran and that better steaming was achieved this way, using a little and often method to keep pressure and temperature up.
A lunchtime stop allowed a good opportunity to see how the fire would sit idle and recover. Nothing extraordinary compared to a coal fire was required. The return trip was a little sluggish in recovery requiring two "blow-ups" but after this the performance was faultless and hill climbing was impressive.
The following morning on ash-out the ashpan had an expected amount of fine ash, the firebars had a light covering of clinker in parts. The remainder of the fire was ash and burnt ovoid's. It was remarked that the fire on return to base was still larger than needed and that the clinker formation was possibly formed during the cooling down phase, as the performance of the waggon on the return section did not suggest any such issues were present.
The purpose of this trial was to build confidence that the fuel would perform in a high demand application over a sustained period of running.
It is felt consumption is greater than that of Ffos-Y-Fran but to quantify that accurately involves repeating the route on Ffos; an activity that is planned, along with a further trial using just the smaller size ovoid alone. Crankcase drain amount was felt to be similar to that expected from coal.