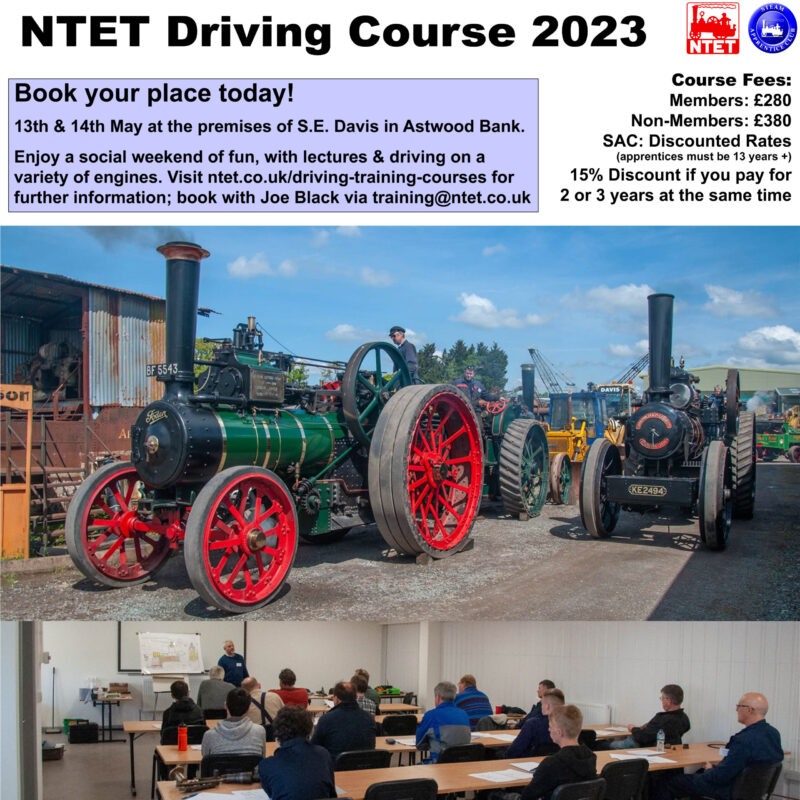 Book now to reserve your place on this years Driving Training Course with the NTET on 13th & 14th May.
The course is being held at the premises of S.E.Davis in Astwood Bank, and this gives participants the opportunity to gain an insight to the theoretical and practical aspects of the operation, maintenance and road control of steam traction engines in a safe environment off the main highways.
If you are not a member of the Trust and would like to join, please visit
https://ntet.co.uk/joining/
and enjoy your members discounted rates!
For Steam Apprentice Club members, there are discounted rates available: Age 13-15 is £90.00 for each year and 16-21 year olds £140.00 per year. Again, if your budding apprentice is not a member and would like to join, please visit the link above.
There is a 15% Discount for those who would like to book 2 or 3 years at the same time.
Please contact Joe Black via training@ntet.co.uk