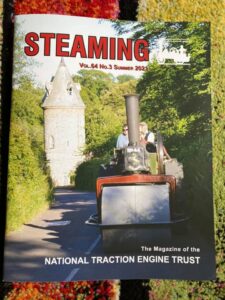 Your magazine can only continue if we have your articles to put in it!
Please get thinking and writing about all and anything steam related: your projects, happenings, historic facts of interest, archive content, or looking back on a rally from years gone by… whatever it is, we would love to hear from you with your words and photos.
Please email them to our editor, Brian Gooding, via steaming@ntet.co.uk 
The next deadline for your Spring edition of Steaming is Thursday 24th March. Thank you.