Coal Update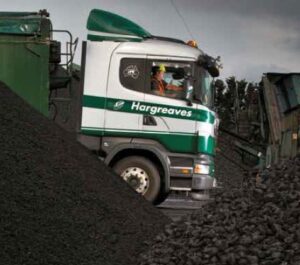 Ffos-y-Fran: I start with what is hopefully some good news.  We have learnt of a deal being brokered between Hargreaves and the owners of Ffos-y-Fran which, if successful, could see lump coal being transported from the mine to Hargreaves own grading plant near Cardiff.  Although the deal is not quite done, Paul Paddock of Hargreaves advises that they are very hopeful of making it work.  If so, Ffos coal could be back on the heritage market in around 3 to 4 weeks and then until the mine closes sometime in October 2022.
Coal Suppliers: CPL advises that it is pulling back from supplying directly to heritage users in order to service its domestic fuel coal merchants.  For the time being heritage users are asked to take supply through a coal merchant.
I am advised that there are still some Scottish and Columbian coal at stock yards and at some merchants.
Please advise me where merchants have supplies and also let me know if you are having difficulty in obtaining supply.
Kazakhstan Coal:  We are advised by the importers that due to the rising tensions in Russia and Ukraine that supplies of Kazakhstan coal is likely to reduce for the immediate future.  CPL have promised an update on this situation when we meet on 1st March.
Coal Trials Diary: There has been an encouraging response to the release of this document with Tom Attwood, our Coal Trials co-ordinator having received back a number of submissions.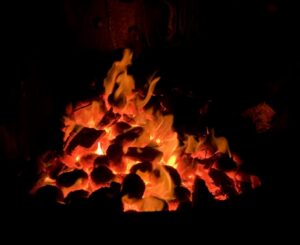 Tom has written an article which summarises the early experiences with the new Trevithick Welsh Steam Ovoids being produced by Hargreaves and sold by Supa Heat Fuels which, although not at all conclusive, the article makes for interesting reading.
Paul Paddock of Hargreaves has been made aware of the characteristics Tom refers to, and advises that the blend of coals used in the fuel can be modified to suit road steam including rally use.
Diary: The National Transport Trust (NTT) to which the NTET is affiliated, is the only UK organisation established to represent all sectors the Mobile Heritage movement.
The NTT announced recently that its aspirations are to establish a single voice with which to represent the political and environmental aspects of all the 11 major heritage groups, including the NTET, which represent owners and users of mobile heritage exhibits.  To that end the NTT is convening a meeting on the 23rd March of all of the groups with the objective of examining its proposals for establishing a more unified community in these increasingly difficult times.
David Smith
Head of Technical Services
tsu@ntet.co.uk 
21-02-2022
Coal Trials Diary Update:
The NTET would like to thank those of you who have already provided feedback via the Coal Trials Diary Sheets. Although it is early days and the data gather will continue for several more weeks, it is important that we share some feedback from those who have already trialled the Trevithick Ovoid product specifically and another similar smoke-free anthracite based ovoid product, as it is a "new" fuel to many, if not all of us, particularly in a road steam application.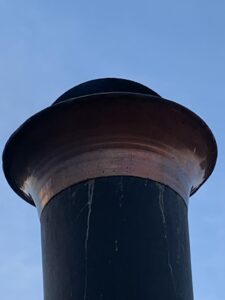 Early indications of the ovoid products suggest that they provide good heat and steam generation under working conditions, with no/low visible emissions under all/most conditions. This has included hilly road work and normal road conditions. Ash content is reported as higher than compared to steam coal but powderier/easily dispersed into the ashpan and smokebox. Overall consumption may be higher than compared to steam coal, but more data is required to understand this. However, a growing and common observation to differing degrees of severity, has been reported with difficulties in transitioning to the ovoid product from a wood fire on lighting up resulting in longer times to raise steam and, in some cases after a period of inactivity if the engine has sat idle or under light running conditions.
We provide this feedback to help anyone who is using or considering using this type of product and suggest that preparation with a larger than normal wood fire or lighting up with the assistance of another more easily combustible solid fuel may help. We would welcome your feedback on this and other coal or alternative fuel trials via the diary sheets where we can continue to provide updates for the benefit of all road steam users.
Tom Attwood
NTET Coal and Alternative Fuels Trials
21-02-2022