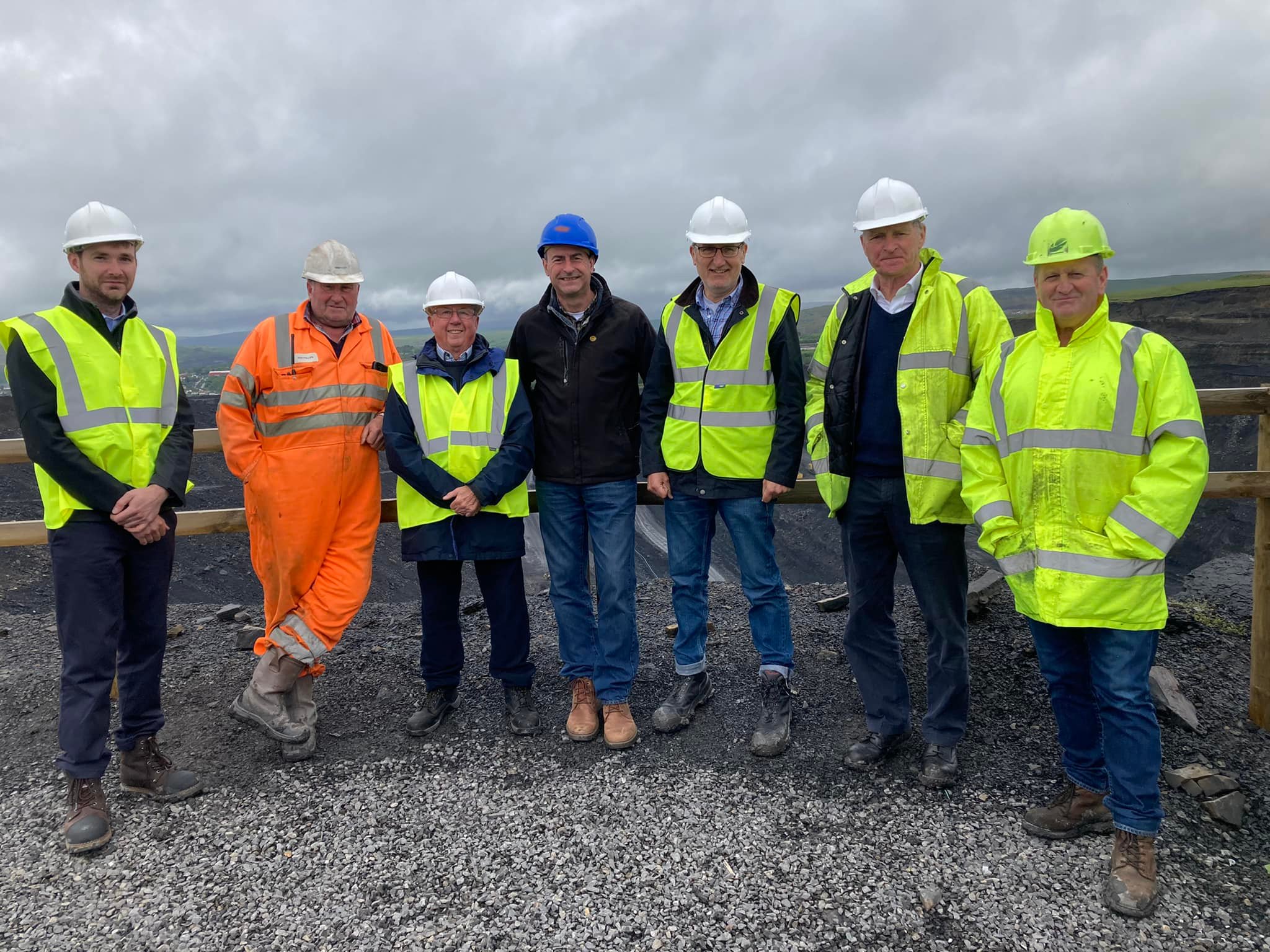 On Wednesday 25 May, David Smith and Tom Attwood (NTET), James Hervey-Bathurst (HFA), Steve Oates (HRA) and Paul Lewin (F&WHRlys), met at Ffos-y-Fran where they learnt first hand from Chris Barber, mine manager and Darren Lewis, son of the owner, of the operational and market pressures in getting sufficient coal out to keep the mine viable and the cost of coal acceptable.
In return they were able to explain the huge reliance that heritage coal users have on the availability of Ffos-y-Fran supplies and that our political energies are focussed on ensuring that the English and Welsh Governments are made aware of the financial and socioeconomic consequences of not having that indigenous fuel available.
They were happy to learn that Ffos-y-Fran coal will be back on the market, in modest supply initially, by mid June with promises of increasing volumes going forward.
It was not thought prudent to discuss costs but it is endeavoured to identify economical routes to market, which may not be the traditional routes.