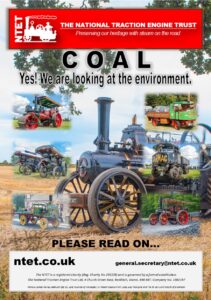 The NTET has developed an informative leaflet which aims to help owners and crew of road-going steam engines (both full size and miniature) to answer any potential questions given by the general public about the impact our engines have on the environment.

We will have printed leaflets produced in due course, however in the meantime, for those happy to do so, you can view the PDF below and print your own copies.

n.b.: the leaflet is A5 double sided.